On the 15th October 2017, after many months without rain, the embers of small fires throughout central Portugal were re-ignited by the winds of Hurricane Ophelia. Over the course of a day and a night, fires swelled and merged, sweeping through the valleys and villages, and encircling the towns.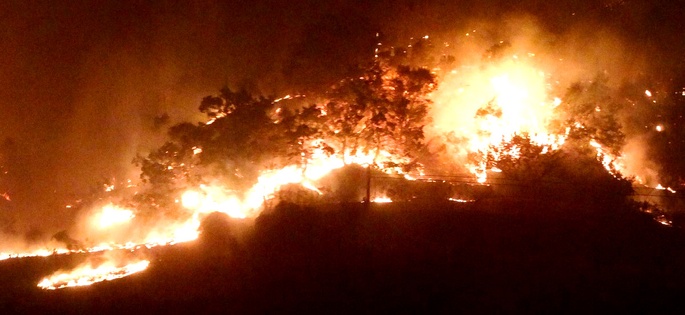 Few firefighters were available, many areas seeing none at all. The fire was fought by men and women with buckets, and occasionally hoses, where they were available. As phone networks and the electricty grid went down, people had no means of warning or contacting others, or to find safe exit routes.
Over fifty people died. Many hundreds or thousands have lost their homes, possessions, crops and livelihoods.
AMURT UK is raising funds to rebuild homes and restore the lives of the people ruined by the catastrophic wildfire that swept through rural Portugal, this October.
For more information and to donate follow this link:
https://chuffed.org/project/portugalfires